We're Chris and Eric, the co-creators of Pure. Pure is an animated action/sci fi adventure short that is at its heart an homage to Steven Spielberg and Indiana Jones and draws inspiration from films like Star Wars, the Fifth Element, and the Bourne trilogy. We're currently deep in pre-production and we're excited to be able to share some of what we've learned so far on our project. And as we're both writing this it's going to be an odd mix of first and third person, so please bear with us.
We met while studying at iAnimate, Chris in the game animation program and Eric in the feature animation program, and while hanging out at CTN Chris started talking about a project he had in mind that caught Eric's attention. We explored the idea a bit, and after a very short stint in Canada Eric came home to LA looking for a project and we decided to make Pure a reality. We did lots of brainstorming on the story, setting, style, and characters, and were soon officially writing Pure.
We both have a background in architecture to go with our studies in animation, so we had lots of ideas on the environments. And while we have other skills, as Eric also works as a story artist and Chris as a visual designer, we knew we had to find help to design our story and world.
Working with concept designers in a directorial role was a first for both us and has been a great learning experience. Here's the three most important things we've learned about working with concept artists and developing conceptual designs for our project.
FIND RELIABLE ARTISTS & ESTABLISH GOOD COMMUNICATION
After our first artist ended up missing in action (search parties are beginning to lose hope), we realized that we really needed artists who were reliable and stayed in touch. Getting one piece of great artwork doesn't mean much if you can't have a back-and-forth conversation with the artist to refine the concept and develop the character or environment your story needs.
With one character in particular we realized after getting into modeling that part of the design just wasn't going to work. We talked through it with the character designer, and being able to go back-and-forth helped us find a design solution that both worked visually and really helped tie in that character's backstory. Which brings us to point number two…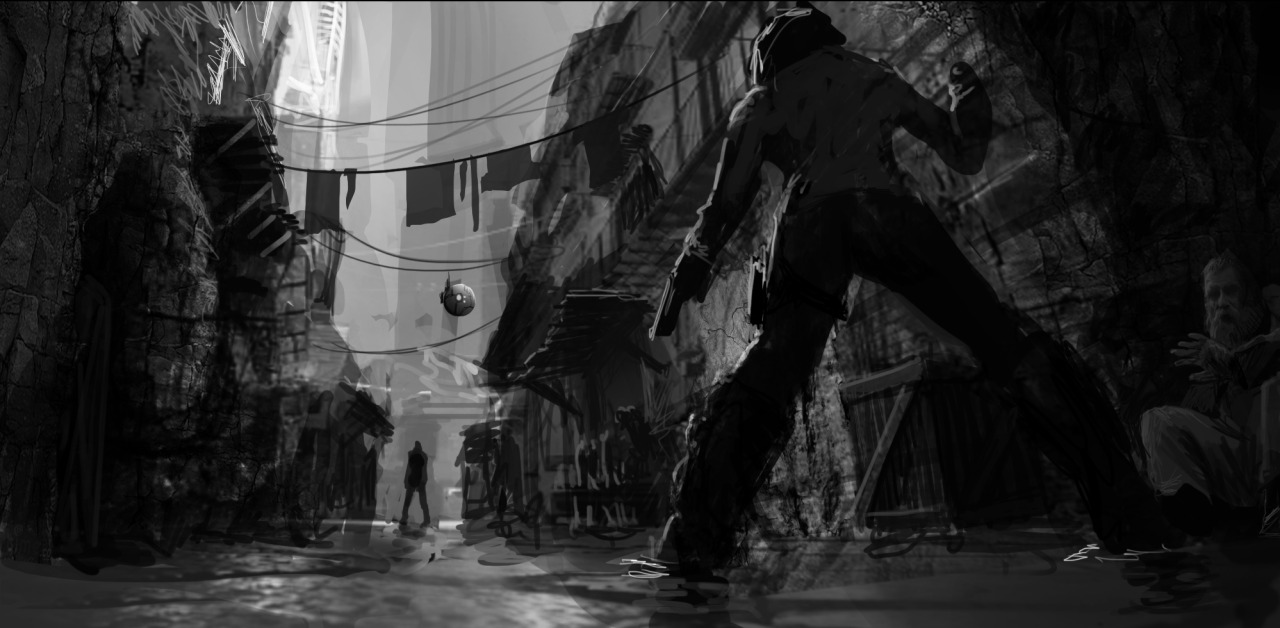 FIND ARTISTS WHOSE WORK YOU'RE DRAWN TO
Just like many animators and artists out there, we're both big fans of concept and comic art and have certain styles we really like. When we started on Pure, we created our own "look book" of artists and pieces that we really liked then began looking for artists who fit the style we wanted.
We had a hard time finding artists who would fit in our admittedly limited budget that had both the style and portfolio of work we we were looking for. Early on our primary need was character design, and we were contacted by one artist who had some amazing environment work but didn't have many character design examples. We absolutely loved his environments and props and really wanted to work with him, so we talked about what we wanted to do and he gave it a try. Much to our surprise, he ended up absolutely nailing our main character on his first attempt.
Giving him an opportunity to work on something that he hadn't done much of before has been a massive boost for our project, he's really defined the look of the characters that inhabit the world of this film and has done some great work on some other vehicles and props as well. We saw something in his work that we really liked, and that creativity and design sense has absolutely carried over to all aspects of our project.Which brings us to our final point…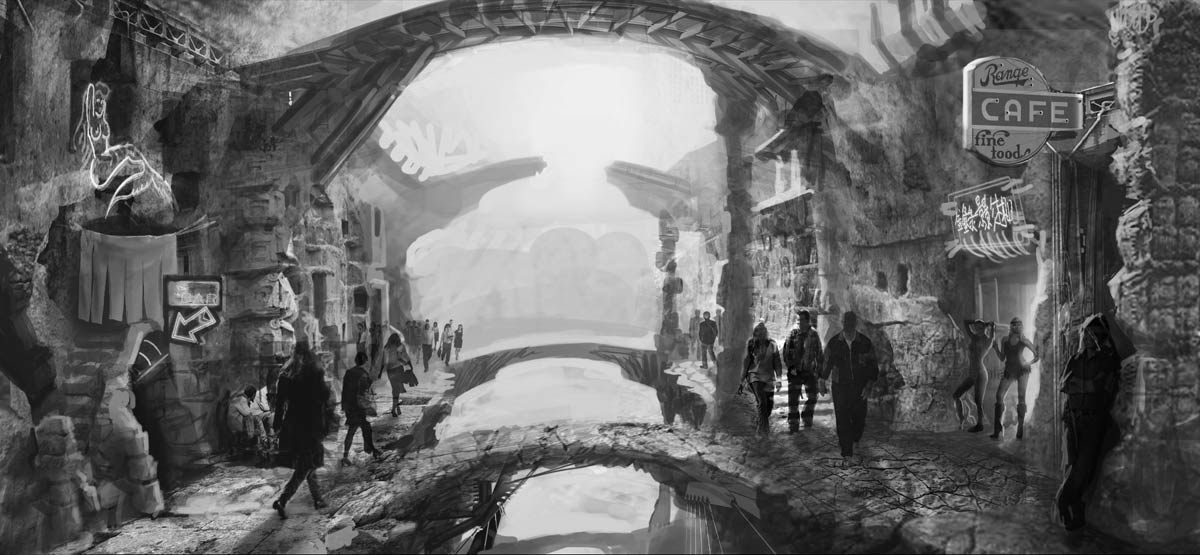 LET YOUR ARTISTS BRING YOU NEW IDEAS
When writing and developing Pure we had some pretty strong ideas on certain characters and environments and had very explicit direction to convey to our concept artists. Others, however, weren't quite defined yet and had a lot of room for interpretation. We gave only loose direction for those and asked our artists to really become part of the design process and bring us ideas.
And boy did they. Our environment artist has been amazing when it comes to taking an idea and running with it, bringing some brilliant concepts to the world of our film that we never would have come up with if we'd told him exactly what we wanted. And even when ideas went a bit off track, there were huge amounts of value found from pursuing those detours.
If the design of a character's wardrobe wasn't right, for example, we had to sit down and define why that particular look wasn't right for the character. We were forced to answer questions about our characters, defining sometimes key aspects of their personalities and backstories that hadn't been considered before. We now have a cast of much more well rounded characters than we started with, largely because of the things we tried that weren't right for those characters.
Hopefully our experiences have some value that you can apply to your own projects. If you'd like to learn more about Pure, please visit http://thisispure.com/ or find us on Twitter at @pureshortfilm.
CHRIS & ERIC
Chris Figat is a visual designer and animator in Austin, TX, and can be found on Twitter at @figdigital.
Eric Swymer is an animator and story artist in Los Angeles and can be found at @E_Swymer.