About seven months ago we saw the teaser trailer for Duncan Rudd's, "On the Rocks" short film (see below). Everything about this film inspired us and the potential for what the rest of the film will look like. We're happy to say the short film is progressing nicely and we're incredibly honored to have Duncan developing the full short on Artella.
We asked him if he would take a moment to update the rest of us on how he and his crew are shaping the progress of this highly anticipated independent short film.
Artella: Tell us a bit about your background and why you decided to make an animated project.
Duncan: I graduated with a degree in graphic design in 2000. My first job was doing live scoreboard graphics for televised sporting events. I would use any downtime I had to teach myself After Effects and 3DS Max and quickly realized I had a passion for 3D and, in particular, character animation and rigging.
Over the years I've started quite a few animated projects but have always fallen into the trap of being way too ambitious. I guess I'm quite easily distracted so things have tended to go unfinished. When I first heard about Artella it seemed like the ideal way for me to commit publicly to getting something done!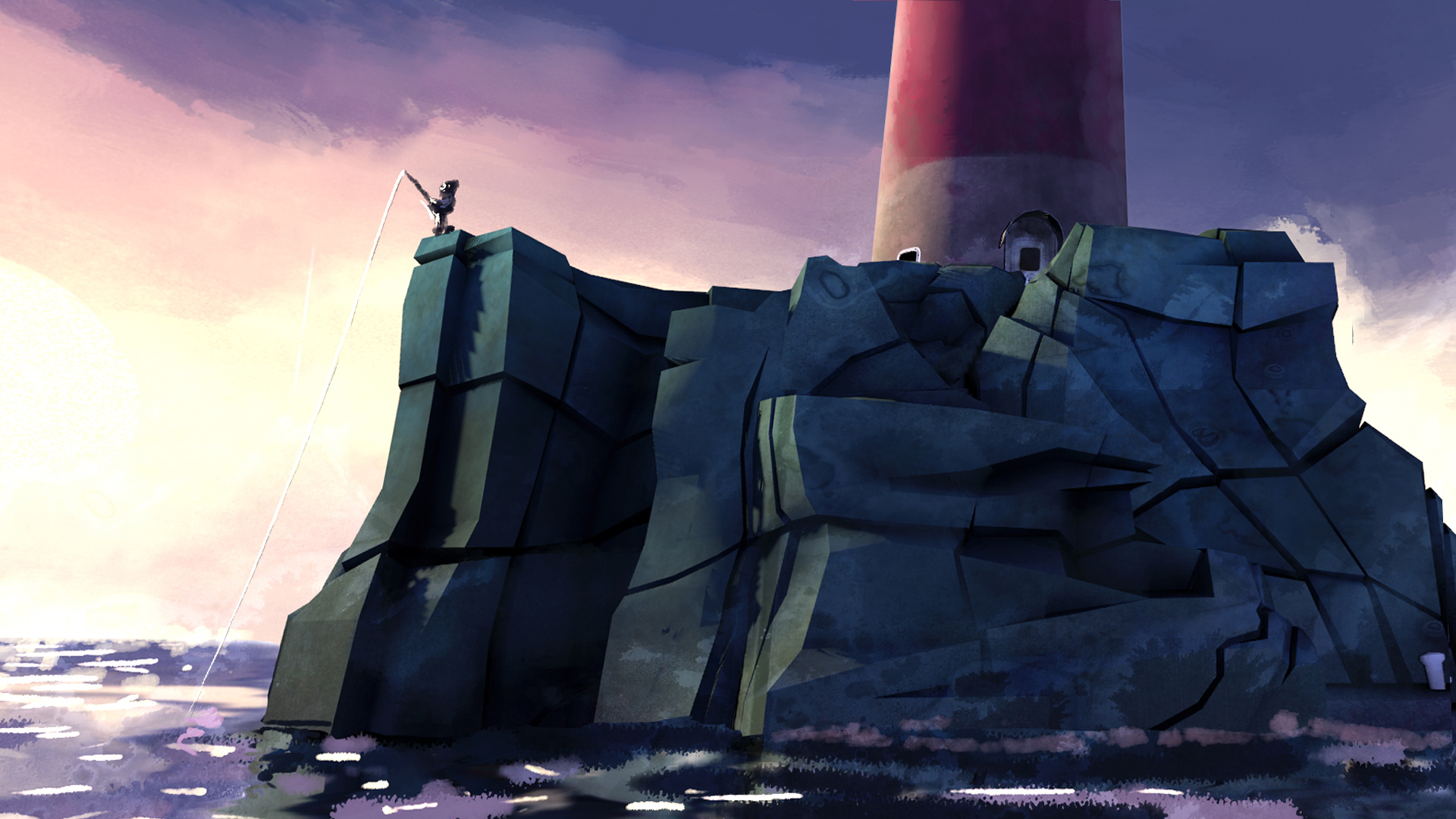 Artella: Tell us about "On the Rocks".
Duncan: 'On the Rocks' is an animated short which tells the story of Paulo – a salty old Sailor, Esther – a reclusive lighthouse keeper and one stormy night when an unexpected visitor reminds them of their painful past.
We're working with some stylistic restrictions to try and keep things achievable. For instance most of the models have very low polycounts and we've chosen not to smooth anything. I like the faceted appearance on the edges of objects and we're deliberately trying to make everything look a bit irregular. Also, the film will play a 12 frames per second. This was an aesthetic choice but it also has the benefit of halving the number of frames we have to render. 
Artella: What is it like working with a distributed crew?
Duncan: So far I'm really enjoying it. The time zones can be a bit of a challenge but tools like Slack combined with the Artella feed make it really easy to keep track of what everyone's up to. The hardest part for me has been delegating tasks to others. It may be because of my generalist background but my natural instinct is to try and keep control of every aspect of the production. I'm gradually learning that the only way to get things done is by letting go and allowing the talented folks I'm working with to do their thing.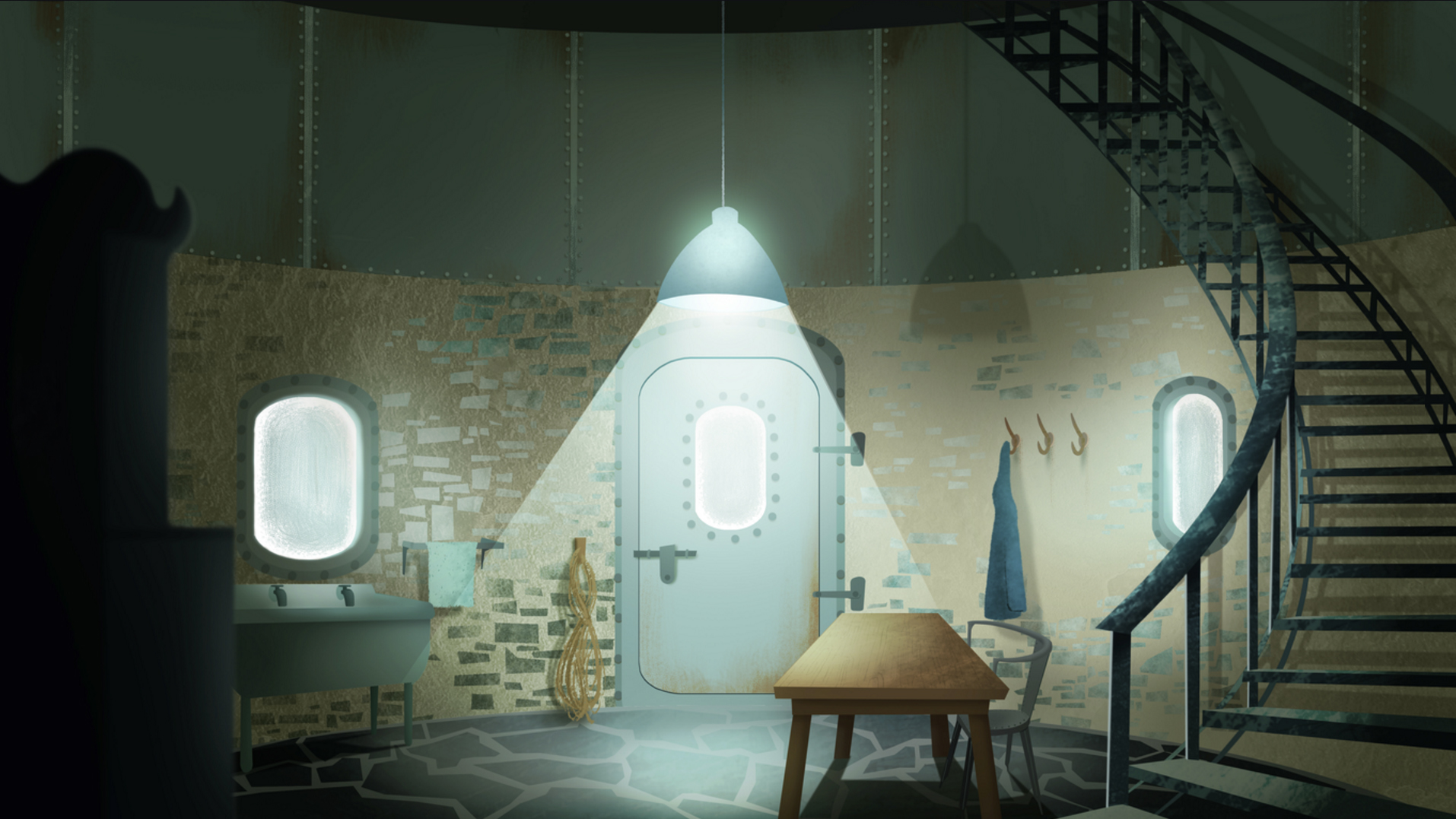 Concept design by: Amy Lewis
Artella: What is your desired goal for "On the Rocks"?
Duncan: It might sound daft but my main goal for 'On the Rocks' is to finish it! Beyond that I'd like people to watch it and feel some kind of connection to the story and characters. That's the biggest unknown for me – I've been creating CG animation for long enough to feel confident about tackling the stylistic aspects of a project like this but the writing and storytelling is something I'm finding very challenging (in a good way)!
Something I didn't anticipate when I started working on the project was the social aspect of putting a crew together and creating something collaboratively. I've met some great people through working on this project – hopefully some of them will still be talking to me by the time we're finished!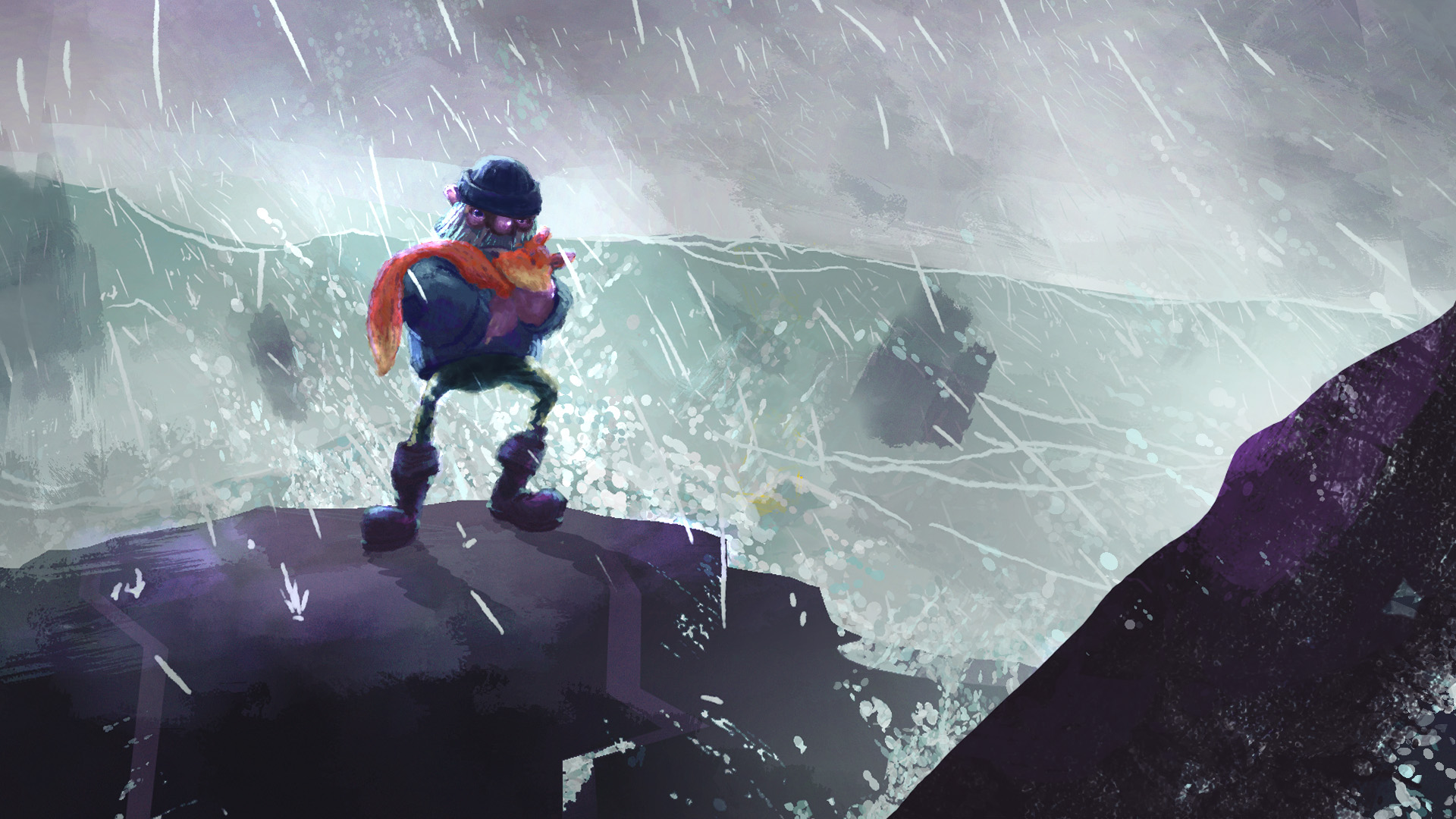 Artella: What tips would you give to other creators looking to start an animated production?
Duncan: I'd say that starting a production is the easy part. However, I think the key to finishing one is to choose your idea very carefully. It needs to be something you feel strongly enough about to keep you and your crew motivated and it needs to be simple enough to be achievable.
I have hard drives full of half finished projects that I either lost interest in or were just too ambitious from the start.
Another thing I'd advise people to do is to look at their strengths and weaknesses and try to find collaborators with complementary skills. If you know that organization isn't your strongest asset, look for a producer or a project manager so you can focus on the things you enjoy and are good at.
Enjoy and happy animating!