We've been following the progress of "Killer" on Artella for some time. Recently they updated their pitch video and reached out to us. We got even more excited about their project and got them to take a break to share their story here.

Artella: Tell us a bit about your background and why you decided to make an animated project.
Pascale: Since I was a kid I had a close relationship with the arts. The very first thing that I did in my life, before writing or reading, was drawing. That was reason enough to study fine arts at an experimental/artistic school. That's also how I got closer to literature and music.
My experience in high school, plus my fascination with movies, finally convinced me to study film direction.
Once I finished college, I started working as a line producer at an animation studio. That's where I learned about the pipeline on 3D productions. At that studio I also met my current partner and Killer's co creator, Juan Carlos Nuñez.
And that's how our background as both filmmakers and 3D artists, made us decide to produce an animated short film.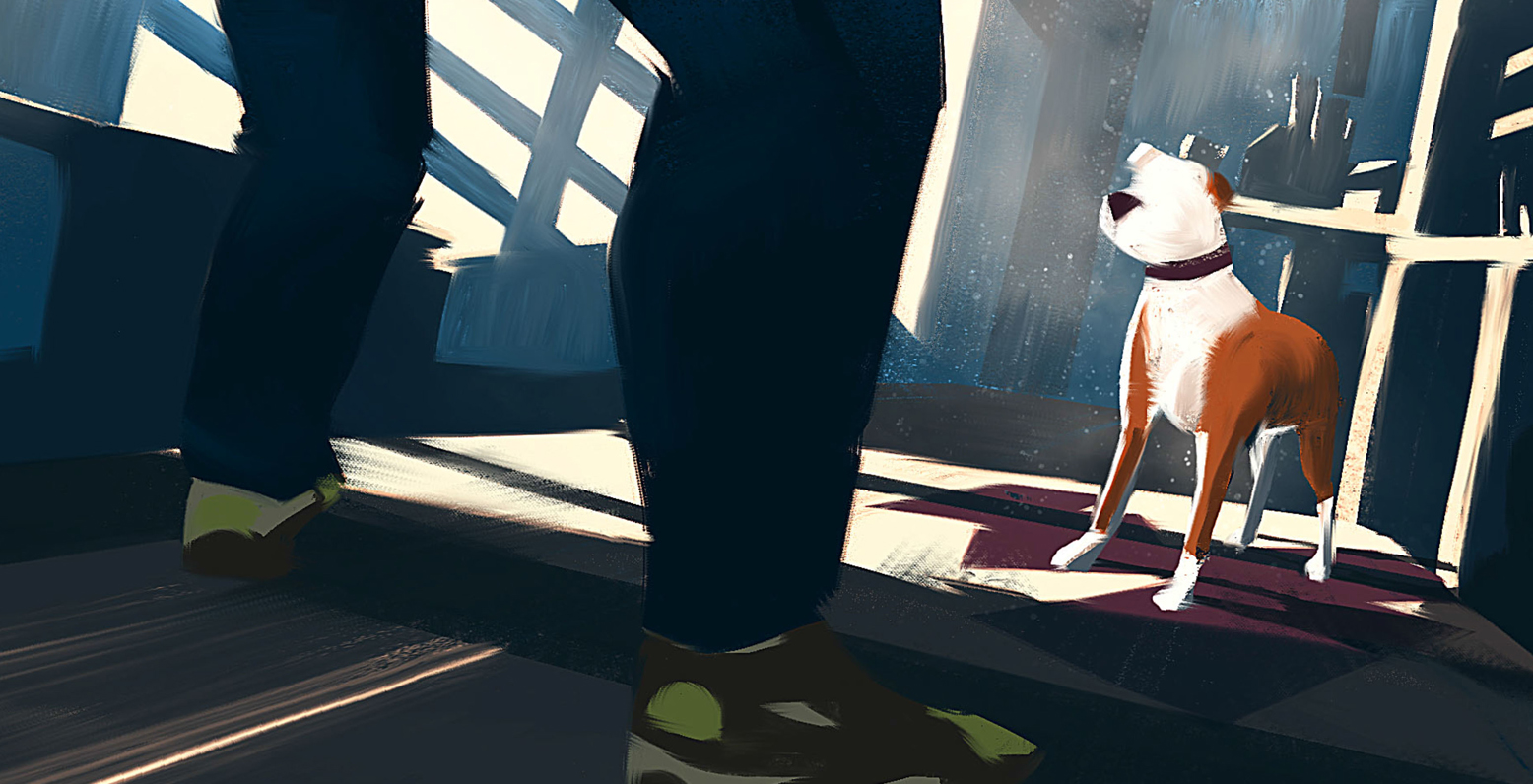 Artella: Tell us about Killer and what motivated you to tell this story.
Pascale: Even though Killer is a fictional story, it's based on my own experience as a pit bull owner and, although seemingly unrelated, my time working as a promotion girl at supermarkets. Both of these experiences shaped the germinal images of Killer in my head: a security guard and his dog. This took a particular turn when I realized how some people use "dangerous" breeds to commit crimes. In that way, with time, these images and concepts came together into the idea of Killer, and an underlying social issue appeared front and center: the acceptance of violence and its legitimization.
In regards to our technique, we strive for a contained and natural animation treatment, moving away from the classic cartoonish style. Our surfacing approach aims towards a pictorial feel, and our environment modeling technique seeks to achieve an sculpturesque finish.  All of this aims at "distorting reality",  contributing to the visual emphasis on the precariousness and hostility surrounding our protagonist's world.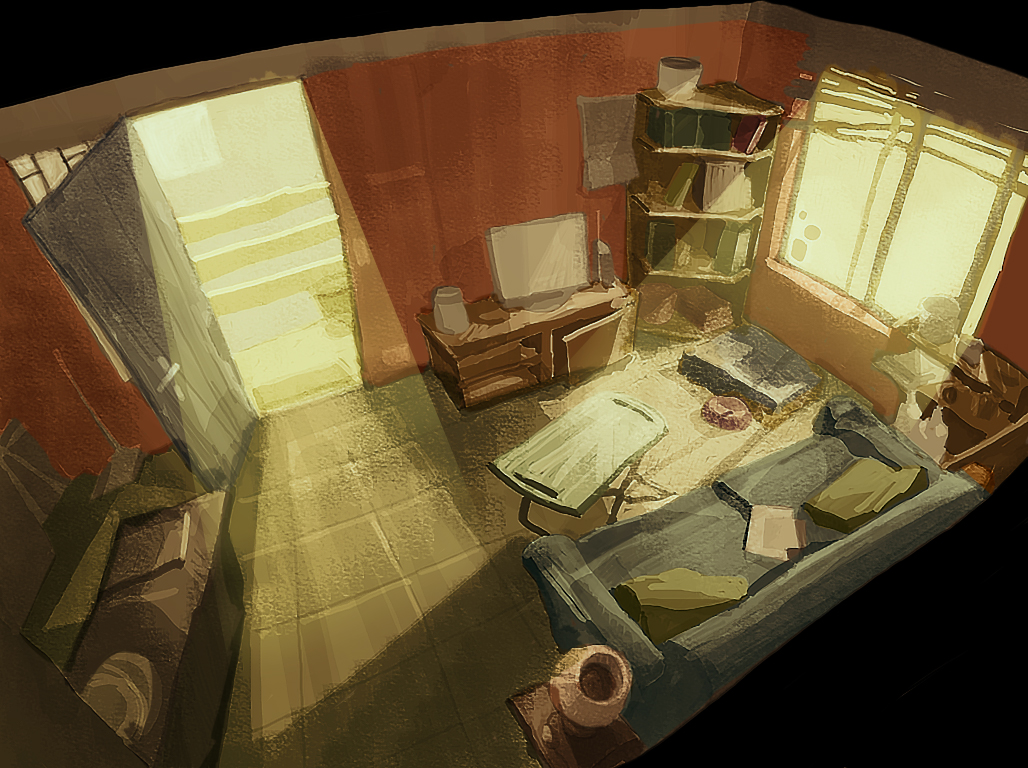 Artella: What is it like working with a distributed team?
Pascale: I believe it is a very rewarding and nurturing experience, in multiple ways. Particularly, working with people from all over the world allows for rich cultural exchange that provides a wider perspective not only about different artistic approaches, but also about the issues we aim to address in Killer.
In my role as line producer I had the opportunity to learn to interact with artists remotely. At first, the obvious challenges appear, such as cultural and language gaps. But with time you adapt, and learn to receive and provide meaningful feedback. Must-haves are a good internet connection, efficient workflow and methodologies, and a cloud platform to properly handle your project.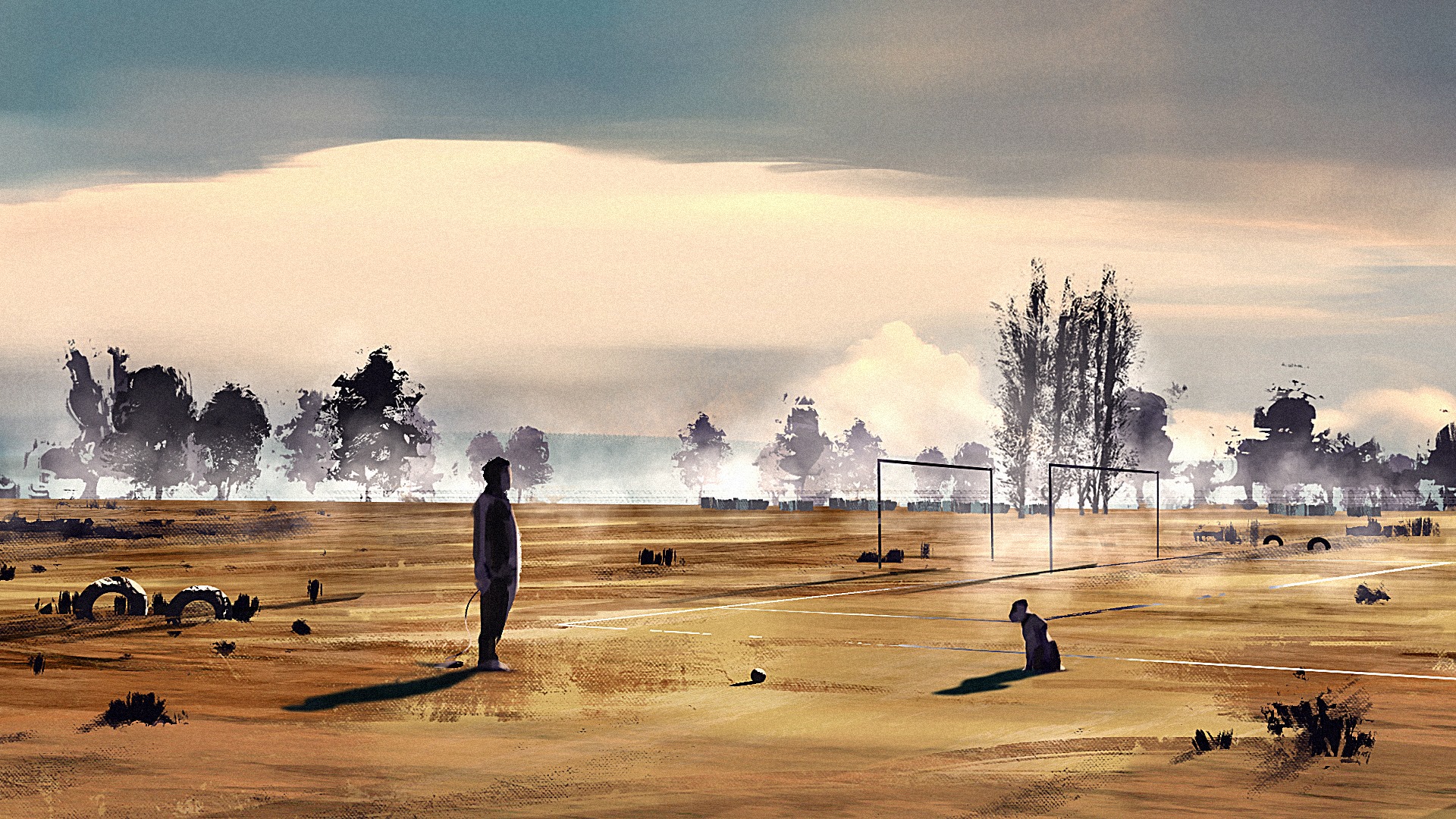 Artella: What is your desired goal for "Killer" when it's completed?
Pascale: Well, our first goal is for Killer to come to fruition, and for it to make the rounds of the film festival circuit. If we're talking artistic and motivational goals, I believe that what we're looking for is to achieve an striking and powerful story that reaches mostly adult audiences, with a particular animation and rendering aesthetic.
Killer will be our opera prima, and we are aware of how ambitious the project is. Consequently, it will be the key piece of our reel,  the cornerstone for future projects.
Artella: What tips would you give to other creators looking to start an animated production?
Pascale: From my own personal experience, if you're not an animator but you wish to start an animated project, you've got to at least get familiar with the production pipeline and/or the elemental animation principles. In that way you can size your project accordingly and be able to better communicate with the team.
On the other hand,  I can't emphasize enough the importance of a film's script.  It can be tempting to focus on achieving technical prowess and marvel but, ultimately, a solid narrative weighs far more.
It is also important to stay in the know about aesthetic trends, and also about what others are making. As soon as the project starts, it is important to foresee its future on markets and festivals.
Unless you're working on your own, if your project comprises a human team you have to see it as a joint endeavor. Everyone has a valid reason to participate in it, and everybody wins if the project is successful.
Another thing to keep in mind: go at your own pace. Taking inspiration from others is always good, but never compare to them. We all live in different social and economic contexts. That is what makes us unique.
Surround yourself with ambitious and professional people, because sometimes creativity isn't the deciding factor to make a project grow. This is a job, an investment.
Seek advice from people you respect professionally. And once the reflection is made, trust your criteria and stamp as a filmmaker.